Shopping Cart
Your Cart is Empty
There was an error with PayPal
Click here to try again
Thank you for your business!
You should be receiving an order confirmation from Paypal shortly.
Exit Shopping Cart
Well, I've succeeded once again in accomplishing a man's job! I climbed under the kitchen sink (albeit two cats and one dog kept snooping around my ears) and - in all manner of distorted body - repaired a loose fitting faucet. The plumber neglected to tighten the screws!!! (about 1 hour of work) Then I had to place tiles on the floor of the sink cabinet since water had leaked and warped the flooring! (45 minutes) With rubber mallet in hand, I took a chance at repairing an entertainment cabinet that had somehow acquired loose pegs holding one side in place. (45 minutes) It worked (for now!)
With the cold snap nipping at my heels, I then ventured outside and covered a zillion plants (some already have been frost bitten!!) (45 minutes) Moved a huge TV set into my bedroom (from the sun room -- (flat screens are too expensive!) -- moved other furniture around -- had white coaxial cable in the shed (I never throw anything away) so I strung that over 2 different doorways (closet & bathroom) and just happened to have "staple like" fasteners so all cable is "unnoticeable!" Hooked up the cable and voila! Let there be news!! (4 hours)
In the meantime, I got 3 loads of laundry completed plus scoured the guest bathroom and mopped the floor! Took time out for a bite to eat since my temper was getting short! (Hunger pangs!) Somewhere in between all of the above, I cleaned the kitchen and washed dishes, fed the animals, dressed, made my bed, read the newspaper and did the crossword. I returned from Reno on Tuesday night and my clothes are STILL hanging in the car!!! Felt the house needed my attention first! Now that it is "back in shape" I can unload the clothes! I did bring in the few bags of shoes, books, toiletries, etc. on Wednesday.
I think I shall call it an early night and crawl back into my pj's, grab my pillow, comforter and book! Tomorrow is another day of the "single life!"
All the while my thoughts drfited to Stafford and I thank him for giving me a reprieve - albeit momentarily - from the heavy heartedness that I continue to deal with on a daily basis!! 
There are no words to explain the horrendous vacancy in my heart!!
Just being funny with this "made-up" photo!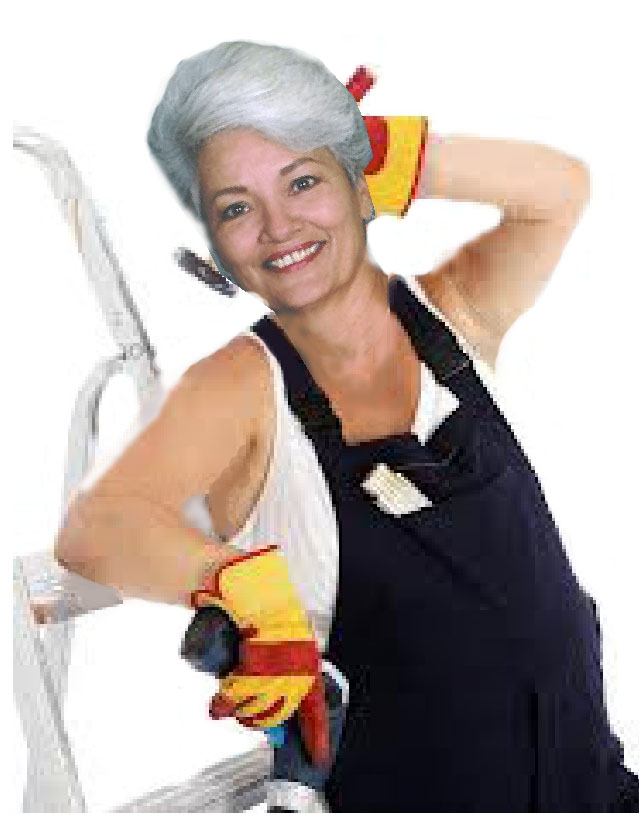 January 21, 2013
So long ago, yet only yesterday!! Going through some photo albums this morning because I received a call from an incredibly dear friend from 1972 in California! I was searching for photos of her and her husband (whom she lost just before Stafford's passing) I came across some heart warming photos of the "boys" as well as their Great Grandmother! Such heart warming photos and memories .... what beautiful boys I was blessed with!! What a beautiful friend in Clara and her husband, Mario!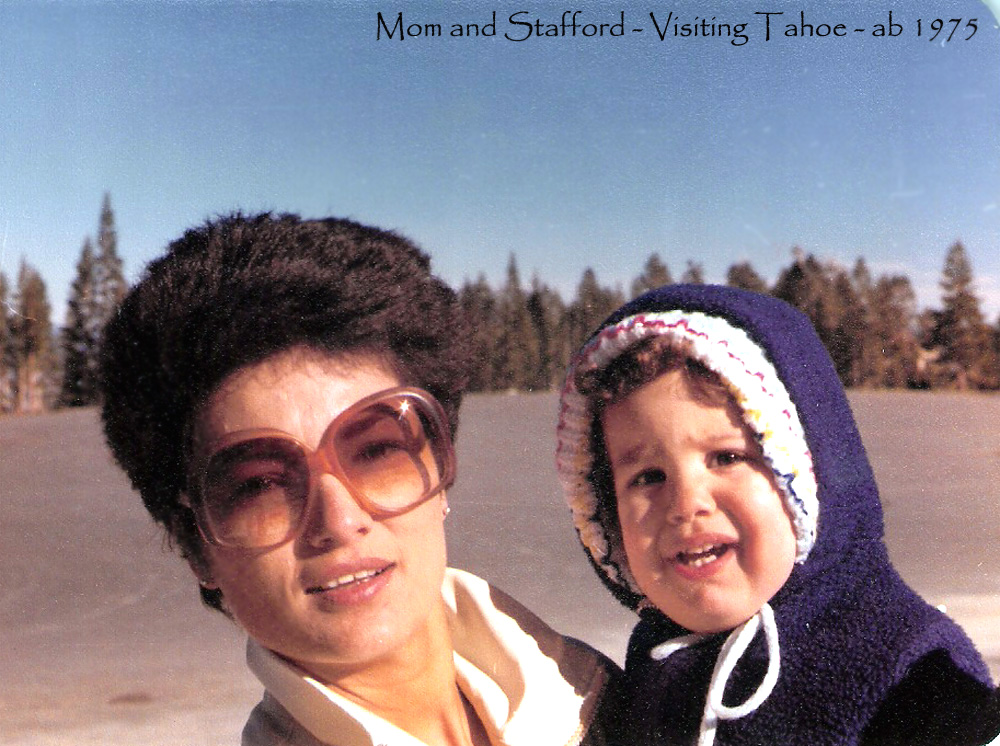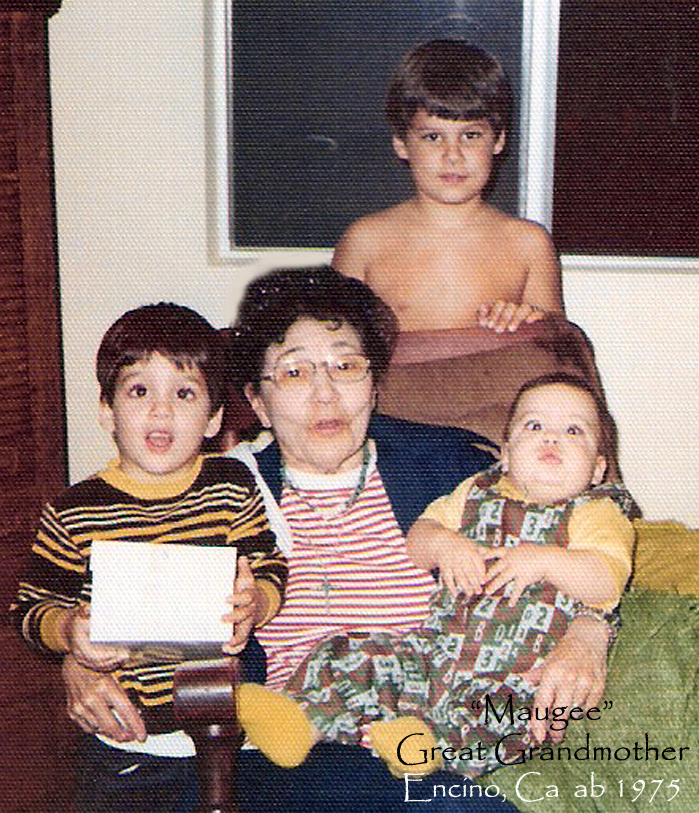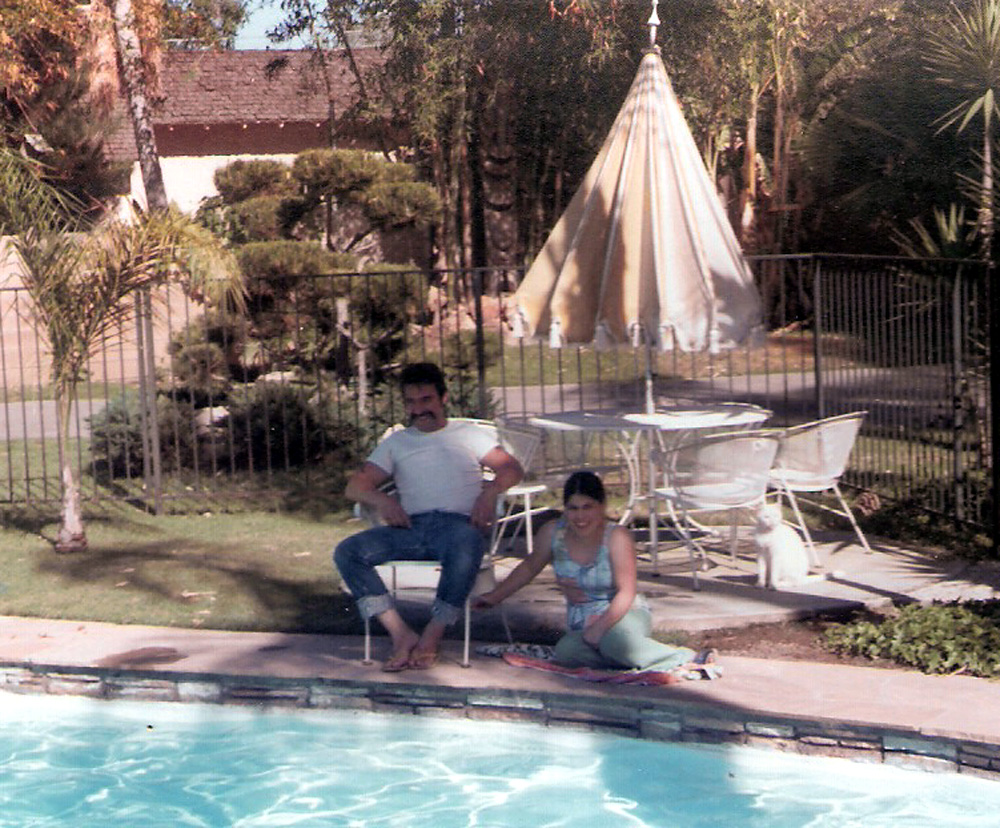 Encino, Ca. - Clara and husband, Mario Tejeda --
Two of the most wonderful people who blessed my life and that of my three sons!!!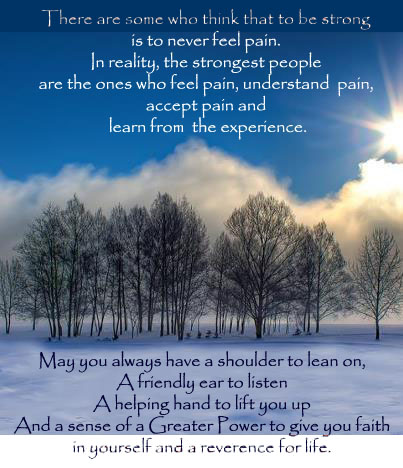 Categories: None
/