I have ALWAYS loved the saying: "Today is the First Day of the Rest of Your Life!" Now - more than ever - those words are seared into my psyche.  Tomorrow (April 30, 2013) marks 38 years ago when I was blessed with the most incredible Baby Boy with curly
hair and giant eyes!  Being my third son, I was totally flabbergasted to be thrice blessed with a boy!  
I remember people asking: "Where did you get the name Stafford?"   Had he been a girl, the name chosen was Stephanie .. I wanted another "St" like Steven and Stuart but Stanford was too stuffy.  Somehow I stumbled upon "Stafford" and it "fit!"  I knew that he would give absolute definition to the name and I have yet to meet another Stafford (first name).  
There is no doubt that he not only defined the name, he defined his time, his life, his interests, his exploits, his dreams and aspirations!   He defined a new sense of caring and giving and now has defined "memory" for me.
Tomorrow I will celebrate a gift that continues to define me . . . Wherever you are Stafford -- looking down -- I love you - I miss you - I will see you again!!!  You have lighted a pathway for me  to follow and I shall do just that.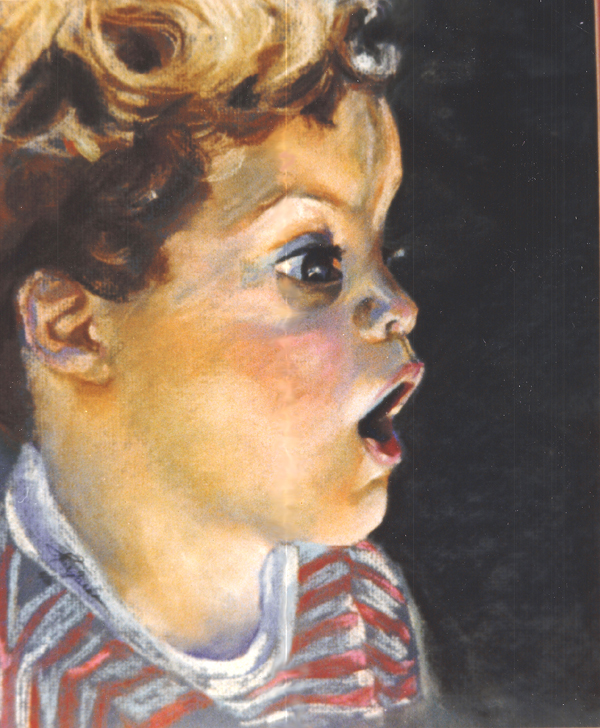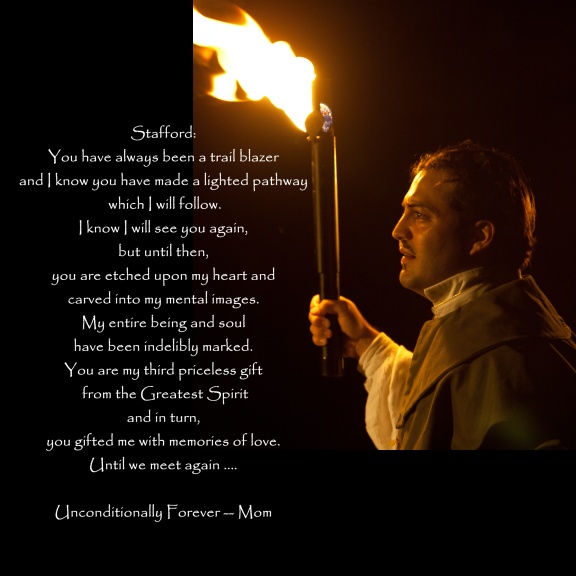 Categories: None