Shopping Cart
Your Cart is Empty
There was an error with PayPal
Click here to try again
Thank you for your business!
You should be receiving an order confirmation from Paypal shortly.
Exit Shopping Cart
I was visiting with my sister on the phone the other day (June 1, 2013) and I was reminded of a "horse story" that took place when I was about 8 years old on the 'rez! . . . . There was a "Reservation horse" that wandered aimlessly in the fields near my home (where the present-day Navajo Police Station is located.) I remember thinking I was "tough and brave" so I climbed atop this "White Stallion!" Lo and behold - this i

ncredible animal began to trot - and soon - he was galloping through the sagebrush-littered fields!
I was riding bareback (bouncing actually) and had no experience in guiding a horse. Before I knew it, I was slipping off the horse. A creeping fear took hold of me! I knew for sure I would be trampled by those thundering hoofs beneath me! I hung on for dear life as I slid even more. Luckily I had presence of mind to lean forward and throw my arms around the lathered neck of the beast! Soon my legs followed and they too were wrapped tightly around the horse's neck.
As you can imagine, I was staring straight into the eyes of this runaway animal - (not to mention having to hold my breath from the horse's heavy panting!) l prayed I would be saved by someone, somehow!!
I'm certain the horse had a fleeting thought: "This girl is NOT sitting where she's supposed to be and her eyes are bigger than mine!"
With that, he slammed his front hoofs into the dirt and came to an absolutely abrupt halt -- and I went flying into the sand and sagebrush! In a splayed position, I could only stare at the sky and clouds above as I contemplated my idiocy!
I heard a snort and whinny. When I finally sat up, all I could see was the rump of that horse running farther and farther away in the distance!! . . . . . I have not divulged this embarrassing episode until this phone call!! (My sister howled & then hung up the phone!)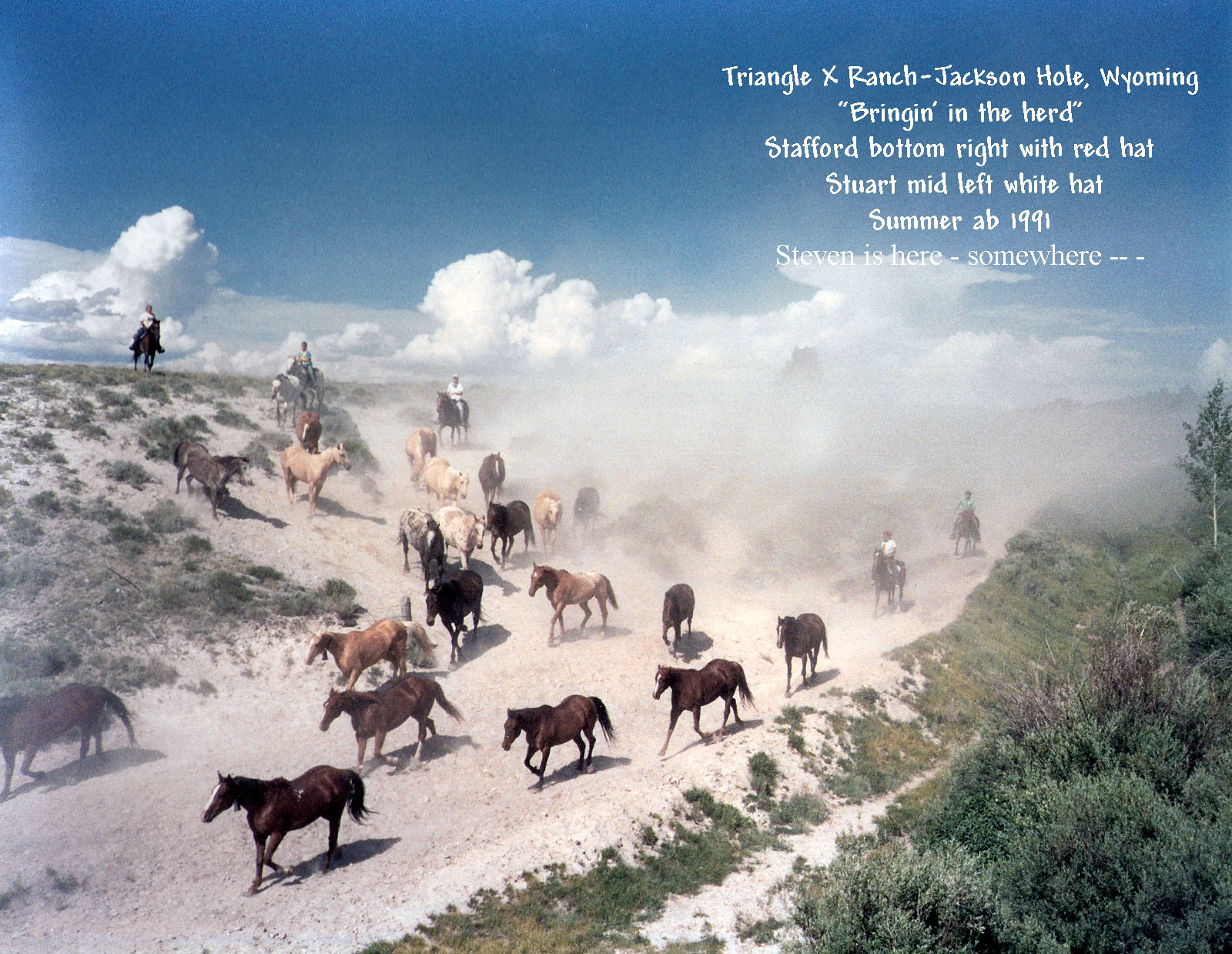 I often wonder if I ever told this story to Stafford!  He was such a horseman -- I have photos of all three boys riding one summer afternoon in Jackson Hole, Wyoming.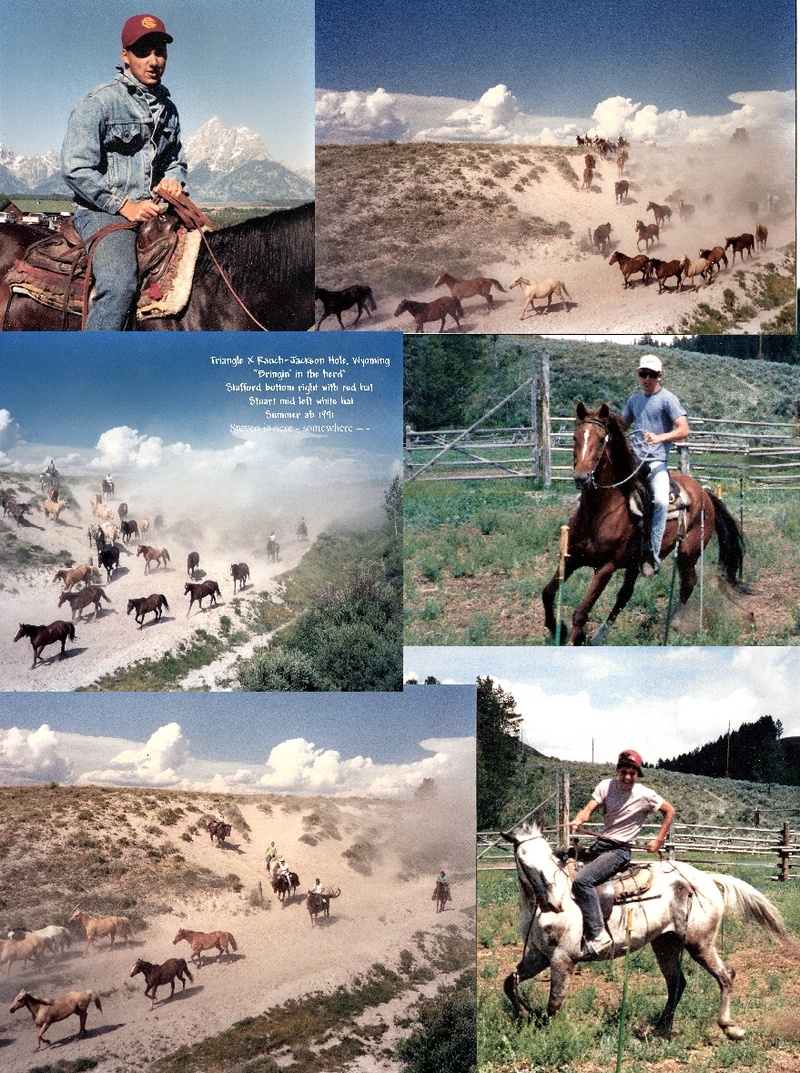 Categories: None
/