He's walking toward me surrounded by light
I can't believe this miraculous sight!
It can't be him - I know he's dead
But as I look toward him, he's shaking his head

"I did not die - I am still here
Look into your heart - I've always been near
My body died, yes, but not my soul...
You never had to let me go."

"Speak my name - talk to me
It really is simple if you believe
My spirit is here - I'm still around
My love for you can still be found."

"Don't weep for me - shed no more tears...
Remember the good times over the years.
Our time together did not end
One day we'll be together again!"

"Whenever you're lonely or feeling sad,
Look back on the many years that we had.
One day God will call you and bring you home...
You'll be right here with me, where you belong!"

"Until that time comes, live your life well.
I will be here for you if you need my help
Be happy, be gracious, be loving and kind
Please know I'm still with you, Mother of mine."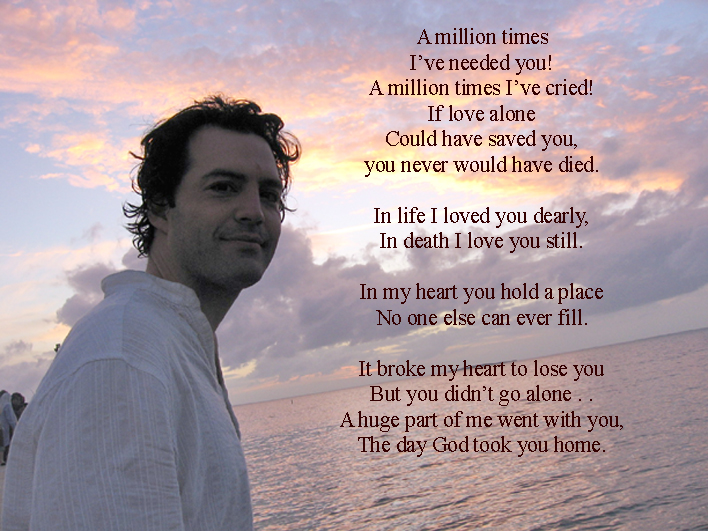 Categories: None