Shopping Cart
Your Cart is Empty
There was an error with PayPal
Click here to try again
Thank you for your business!
You should be receiving an order confirmation from Paypal shortly.
Exit Shopping Cart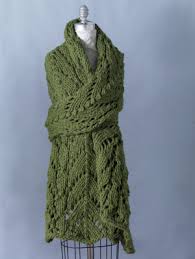 For so many beautiful years, my silly wardrobe did not contain a shawl! I always thought that was an item of dress for an old lady, a matronly grandma, a widow or part of a dancing costume at a Pow Wow!
     Normally I would put together matching outfits whether they started with cowboy boots, moccasins, tennis shoes, stilettos, or flip flops! The sillier the better but, they were all coordinated! The outfits were a description of my frame of mind and, sometimes, if I felt a little down, sad, confused, insecure or somewhat depressed, I would put together a "top drawer" outfit and voilà .... my frame of mind was improved almost immediately! I could go anywhere with a smile on my face and feel positive toward the world!
     My attire has been, for the most part, fun, flamboyant at times, silly, mature, child-like and certainly unconventional!
     And now I realize that over the years, many green leaves have turned brilliant orange and crimson red, and my wardrobe has done likewise. Each season throughout my life has also brought about a desire for a change of pace and color.
     The wardrobe of my youth has been altered now and is a bit more staid and conservative. That's what "growing up" has brought to my table and it's okay!
     What I did not expect, however, was the addition of a shawl..... one I did not purchase or even desire! My psyche screamed out.... "No! I do not want you.... I do not want to wear you! Furthermore, you are definitely not coordinated with anything in my wardrobe!"
     Now I am finding that the shawl has become a compulsory shroud that covers the funny and carefree wardrobe I had become accustomed to. I have no vote! My wardrobe has been altered permanently and I am learning to adjust to the change! The shawl will never be an article of clothing that I put on willingly! It is always there waiting to cover me and there are days that the weight is almost unbearable! It will never be beautiful, light or unnoticed by me.... It will "just always be there!"
     No matter what colors I choose, no matter my attempts at coordination of my attire, none of it will matter from now on because the shawl will cover everything....and believe me, it is not a complimentary or matching color!!
     However, I will wear the shawl with a sense of reverence because Life placed it around my shoulders the moment Stafford left!
Categories: None
/