So thrilled to have "found" Clara and her two children, Sandra and Andy Tejeda. Clara and I go back to "Los Angeles years" when Stuart was born. Her wonderful husband, Mario, left us just before Stafford's passing . Neither of us knew of our losses until about a year or so ago! Since then, we have stayed in touch.
Her son Andy, was going through some of Mario's "things" and found this photo! He put it up the other day on FB and when I saw it, I couldn't help but feel melancholy and happy - all at the same time!
Oh what fabulous "little guys" my three sons were! Where did they go?? Someone took them and replaced them with full grown men!!! I love the men they became, but I so wish I could have the little ones back --- even for just a short time!
I miss their inquisitive and adventuresome spirits - their insatiable curiosity - their little arms that would wrap about my neck - Stuart's incredibly beguiling eyes and inquisitive bend about nature - Steven's drive to "know things" and his handsome boyish stature - Stafford's curly hair, his entreprenurial spirit and unending creativity! I miss the laughing eyes and giant smiles on their faces! ........ My 3 sons and my grandchildren definitely "own my heart!"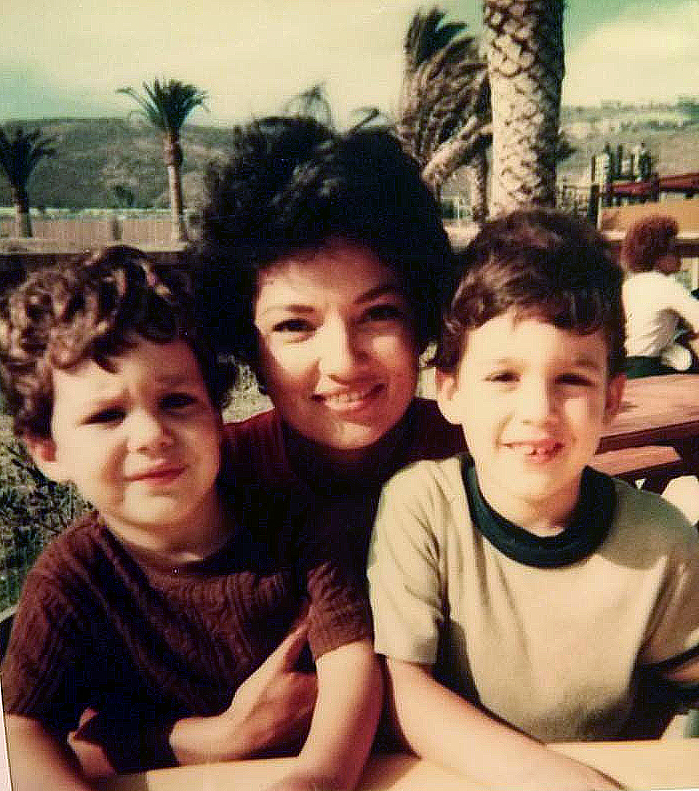 Categories: None